Golden Drum supports Young Drummers on their professional journey to career success

The festival offers a platform where passionate young creatives under 30 years old can find inspiration, develop creative skills, gain industry insights and explore issues and ideas that will Re:Shape the industry's future.
Young talent blossoms at Golden Drum
Young Drummers will be able to put their skills to the test and enter the traditional Young Drummers Competition organized in collaboration with Slovenian Tourist Board. The competition that presents an amazing opportunity to grab the attention of experienced professionals worldwide will open this May.
Leading the jury will be Suvi Lähde, Executive Creative Director at SEK | Part of GREY from Finland. Suvi believes in creating things that matter – finding real human insights that connect people with brands and bring mutual value to businesses and people alike. During her years in creative industry, she has built and developed brands like Visit Finland, Finnair and Finnish Lapland, and created strategies, concepts and campaigns for brands such as Coca-Cola Company, Valio and Paulig, working both in the home and global markets.
"I am truly honoured to lead the Young Drummers Competition jury this year. We are living in a world where we're daily bombarded by messages of disasters, crisis and problems with seemingly no solutions. But there is a way to craft a better future – creativity. It is said to become one of the most important skills of tomorrow.
The Young Drummers Competition has a long-standing tradition at Golden Drum. This year together with my distinguished fellow jury members, we are looking for creative solutions that unblock yesterday's patterns of thinking and have a real impact beyond tomorrow's short term business goals. That's our way to offer a stepping-stone for the young professionals in the industry and to lead the way of future creativity."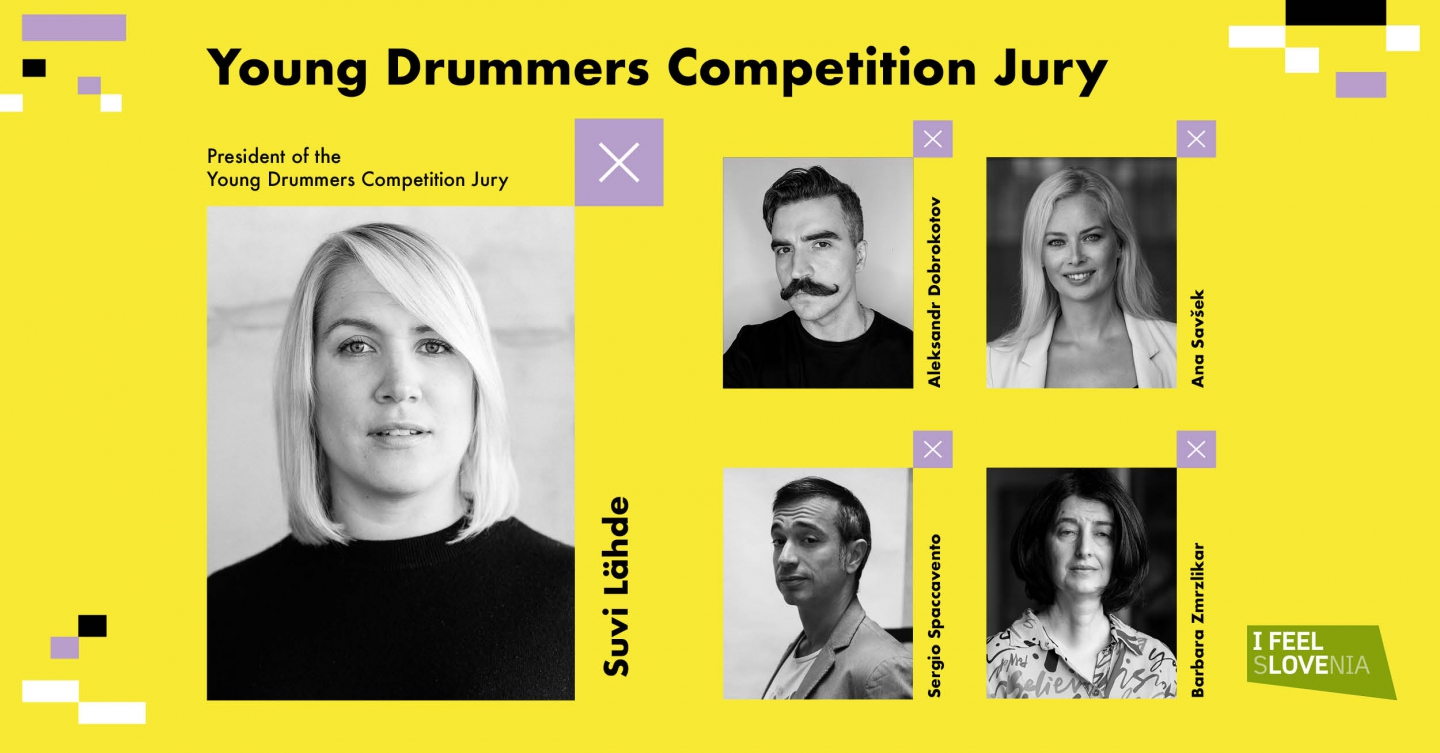 Joining Suvi in evaluating the works entered into the Young Drummers Competition will be: Aleksandr Dobrokotov, Creative Director, DADA Agency, Social Media Activist, Russia; Ana Savšek, Head of Content Digital Marketing Department, Slovenian Tourist Board, Slovenia; Sergio Spaccavento, Chief Creative Officer and Partner, Conversion E3, Italy and Barbara Zmrzlikar, Head of Research, Development, Innovation and EU Projects Department, Slovenian Tourist Board, Slovenia.