Friendly Festival with Friendly Prices!
At Golden Drum Festival, we want to continue to inspire and empower creative thinking. Likewise, we encourage self-reflection to ensure our new society matches our new reality. As a response to the difficult times we are living in and to support the industries' struggles we have Re:Priced our entry fees. Let's celebrate the great creative work that our industry produced over the past two years. Find out more about the Re:Newed competition!
Špela Oblak Levičnik, Competition Director: "To Re:Start the Future sounds almost like a new beginning, especially after a year which was probably one of the most challenging ones in our lives. However, every new beginning brings new energy, new ideas and new hope. Having that in mind we have Re:Think the Festival and we proudly announce the Festival novelties and upgrades. The 27th Golden Drum will have four great juries with four respected presidents for four main sections: One-Channel, Craft, Omni-Channel and Creative Business Excellence Channel, not to forget about the groups like Genius Loci, Social Good and Covid-19, which will be shortlisted by all juries and judged for awards by four jury presidents. What stays the same is that Golden Drum remains the friendliest and most open festival, celebrating creativity, energy, smart thinking and joy of life. I cannot wait to see all the works of the past two years, to talk with you again, dear friends of the Golden Drum Festival. Let the competition begin!"
Check out the Early Bird Fees.
Need a helping hand when entering your work
Golden Drum team is ready to help you if help is needed. We have gathered all the important information that will help you to easily enter your works. If you need personal assistance in walking you through the renewed competition, just contact our Competition Team.
See the Entry Handbook.
1-on-1 with Fernando Machado, Chief Marketing Officer, Activision Blizzard, USA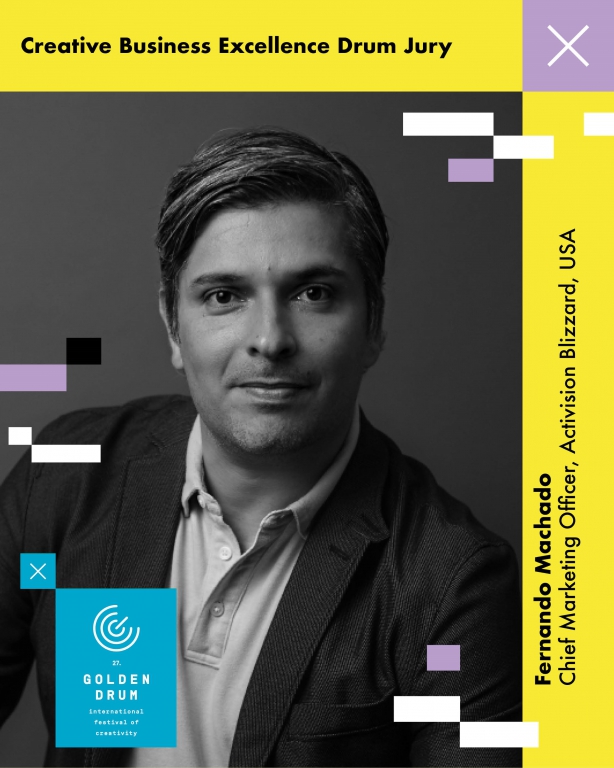 What do you look forward to the most when judging Golden Drum entries?
"I am looking forward seeing bold and brave ideas that prove that creativity pays off. Ideas that help change behaviour, grow brands and make the world a better place."
Your message to those entering their creative solutions…
"Fortune favours the bold."
What inspires you and where do you draw creativity from during the pandemic?
"I source inspiration from the great teams I have the opportunity to work with. It's amazing to see that creativity continues to flourish even during the pandemic."
1-on-1 with Andrea Henao, Managing Director at 360 Agency Berlin and 360 Agency Europe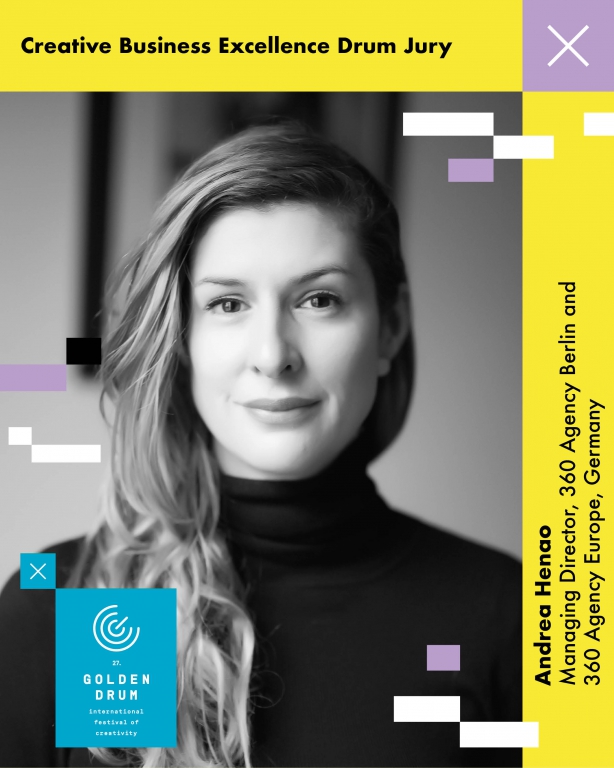 What do you look forward to the most when judging this year's Golden Drum entries?
"I am truly looking forward to see how this extra-ordinary year of Pandemic shaped creativity. Is it going to explode and flourish, or because of social distancing, creativity is going to be conveyed in a more cautious and guarded way? Likewise, is this incredible worldwide event going to trigger a new creative paradigm or are we heading towards a 'business as usual' scheme? I'm eager to see!"
Your message to those entering their creative solutions…
"It is truly the occasion to blow our brains with outstanding while brave creative executions that feels particularly relevant to this exceptional era."
What inspires you and where do you draw creativity from during the pandemic?
"It is the perfect occasion for creatives to question us all. This year of confinement was truly a moment for global introspection, what are the key learnings for our industry?"