Awarding and Celebrating Creativity at its highest level
Throughout decades, Golden Drum has stood as one of the most visible crossroads of the creative, marketing and advertising professional communities in the European advertising space and has continuously awarded and celebrated creativity at its highest level. It has been recognized and awarded by WFA (World Federation of Advertisers) and included as one of the 8 regional shows on WARC rankings and Creative 100.
The festival is making its comeback with renewed competition, new awards (Bronze and Covid-19), bigger juries (58 industry professionals from 28 countries) and a two-year eligibility period for entries.
Moreover, Little Black Book's partnership with The Golden Drum will see all Grand Prix winners entered directly, free of charge, into the relevant regional competition of The Immortal Awards.
So don't miss out to WIN BIG and enter your creative work into the Golden Drum Competition now.
Early Bird Entry Fee deadline approaching
To take full advantage of the reduced entry fees make sure to enter your work by 1 June. Check out the quantity discount and a 50% discount on entries in the Covid-19 Group.
Jury Member's Message to Entrants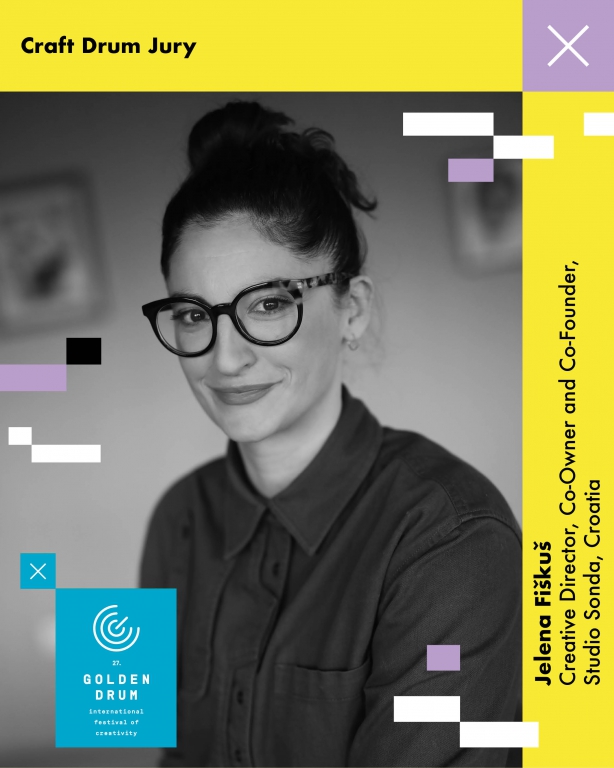 Jelena Fiškuš, Creative Director, Co-Owner and Co-Founder, Studio Sonda, Croatia and a member of the Craft Drum Jury: "Submit the works that you think are good, and even more those that you want to check if they are good. Applying for competitions in our business is a learning experience that can be compared only to a few; it is a test of persistence, self-awareness, understanding of the market and context, competition, an opportunity to realize how well we have done something and what are the shortcomings of this work. It represents an opportunity to learn to be even better next time. It is marvelous how much can be learned. We at Sonda use to say: enter to lose. Because victory is the end, but loss is a wonderful journey into self-analysis from which, if you use it properly, you can emerge as a winner even when you seemingly lost."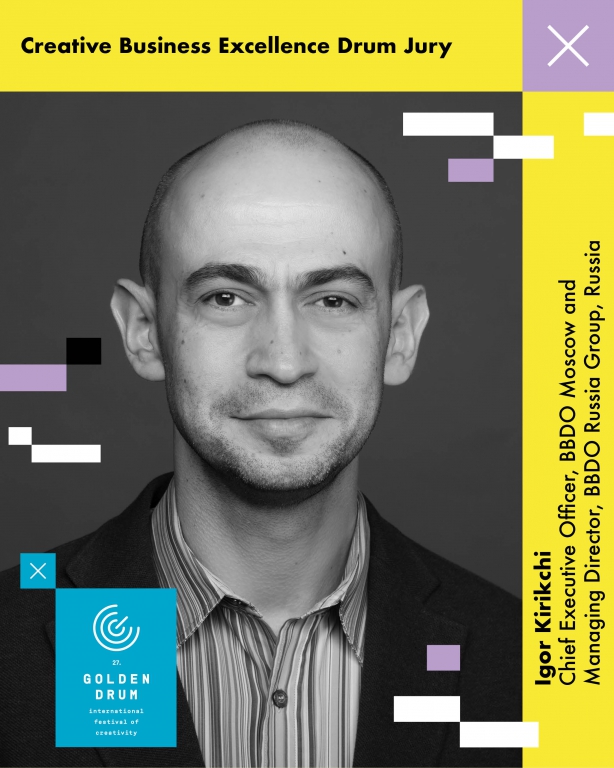 Igor Kirikchi, Chief Executive Officer, BBDO Moscow and Managing Director, BBDO Russia Group, Russia and a member of the Creative Business Excellence Jury: "Try to enjoy your chance of being a part of such a distinguished show, celebrate your win to its maximum potential with all your teams and learn from the winners, as always. Since global pandemic has made it very difficult for all of us to socialize with each other and build new and lasting relationships, I'd also advise everyone to get in touch with everyone else, judges, other fellow nominees – as everyone is much more accessible than it has ever been. Email us, each other, try to get to know more. Making friends will be the biggest win in this, take my word for it :)"