Meet the Omni-Channel Jury
The OMNI-CHANNEL section recognizes campaigns that were presented through multiple communication channels. Entries should demonstrate the creative use of multiple channels, their integration, and the efficiency of the implementation of the communication solutions. It has 6 groups each with multiple categories: Integrated; Content; Engagement; Digital, Mobile & Technology; Health & Wellness; Sports, Pop Culture & Art.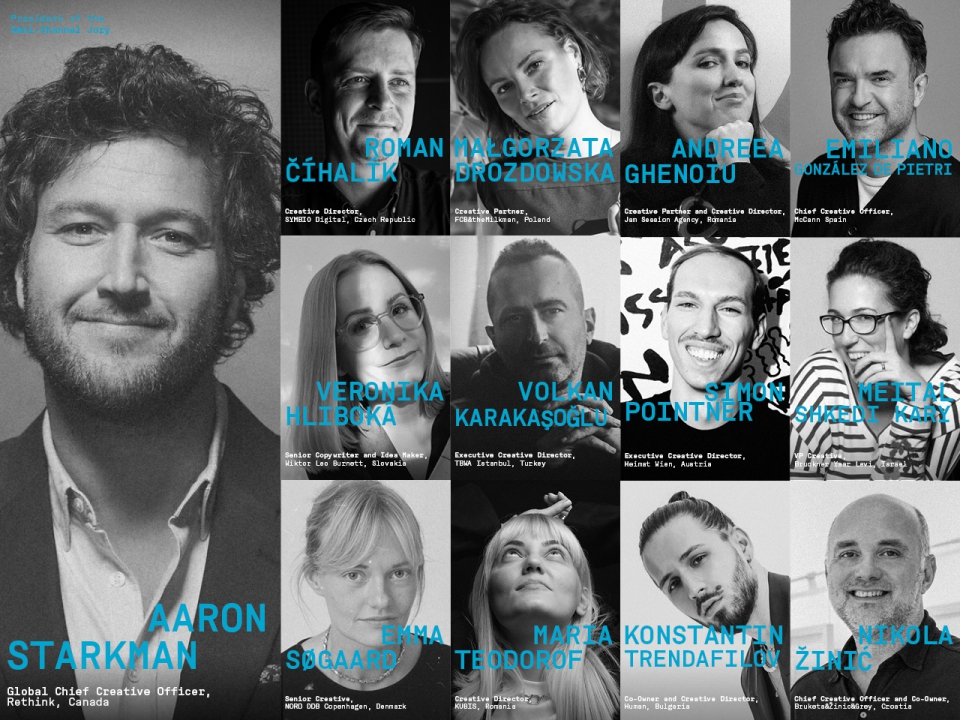 The president of the Omni-Channel Jury is Aaron Starkman, Global Chief Creative Officer, Rethink, Canada.

Joining him in evaluating the works will be the esteemed jury members:
"As the pace of change accelerates, brands must work hard to ensure consistent experiences, a seamless consumer journey and a streamlined message from one channel to the next. And to truly deliver something that feels both personalized and effortless, the best omni-channel campaigns have a fresh, powerful, and relevant consumer-centric insight as their heartbeat. That's why I'm honored to lead this jury at the Golden Drum – it's a section that cuts through the nonsense to put people's needs at the center and above all else. It's here that creativity can flex its muscles by crossing every touchpoint and knowing no bounds," stated Aaron Starkman, Global Chief Creative Officer, Rethink, Canada, the president of the Omni-Channel Drum Jury.
SAVE THE DATE: 10 MARCH 2023 - The opening of registrations for the festival and the competition.