Meet the Creative Media Excellence Jury
The festival competition has been enriched by a brand-new competition section Creative Media Excellence Drum. With it, the festival also introduces a new award for the best Media Agency of the year. Newly added to the competition is also a Game Changer group that's open to entrants worldwide.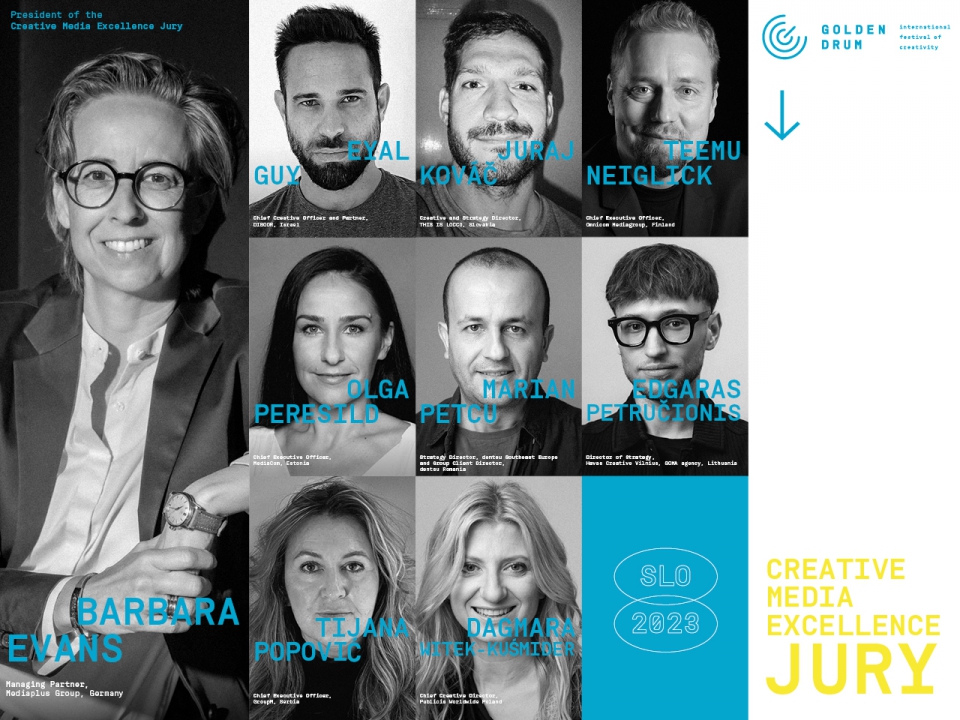 The Creative Media Excellence Jury will be led by Barbara Evans, Managing Partner, Mediaplus Group, Germany.
"We live in challenging times. One upheaval follows the next, which leads to uncertainty for many people. At the same time, consumers today are highly connected, immensely demanding, and quite often highly critical. For brands, this means being honest, seeking out consumer-relevant trends, being bold, and breaking new ground. It is an incredibly fast and exciting time in which the demand for excellent brand communication work is huge. Teams all over the world are more than ever pushed to define the optimal mix of impactful innovation, creative sparks, and valuable collaboration. The bar to achieve all this is high. As President of the Creative Media Excellence Jury, I am equally incredibly excited and full of anticipation to meet the best teams and talents and experiene the best implementations of creative media ideas. What an honor!" stated Barbara Evans, Managing Partner, Mediaplus Group, the Jury president.
MEET THE CREATIVE MEDIA EXCELLENCE JURY
Joining Barbara Evans in evaluating the works in the Creative Media Excellence section, are eight more jury members:
DON'T MISS OUT: Registrations for the festival and the competition are opening on 10 March 2023!