From 13 to 15 October 2021 learn, be inspired, and participate in a Free Online Live Golden Drum Program. Mark the dates in your calendars and listen to world-renowned international speakers. The online event is free of charge and available to all!
Currently, we can see more than ever that different points of view can polarize nations. In correspondence to the heated discussion created by those who govern, companies are increasingly expected to distinguish themselves and take a stand on global issues. Are all those factors just obstacles for the communication sector or maybe they bring up new opportunities for building bridges?
During this discussion, four experts from the biggest Public Relations agencies in Poland: Dirk Aarts from 24/7 Communication, Grzegorz Szczepański from Hill & Knowlton Strategies, Eliza Misiecka from Genesis PR, and Sebastian Stępak from MSLGroup will discuss how the industry responds to the current changes, how the political controversies affect the ways of communication, their businesses, and businesses of their clients.
Just like Hans Christian Andersen's The Ugly Duckling, PR has wrongly been considered a lesser creature in communication.
If you work in advertising, digital, or media, chances are you know little about what PR does. But it's not what a PR person does, but how a PR person thinks. Oana Bulexa, Managing Partner at MSL The Practice from Romania will explain that no matter what your job is, thinking like a PR person is a mandatory skill for today and for the future.
Her talk held during Creative Accelerator Day dedicated to Young Drummers under 30, will help you develop a PR mindset, and discover why it is so important to train this skill, and how it can significantly elevate any creative work that you do.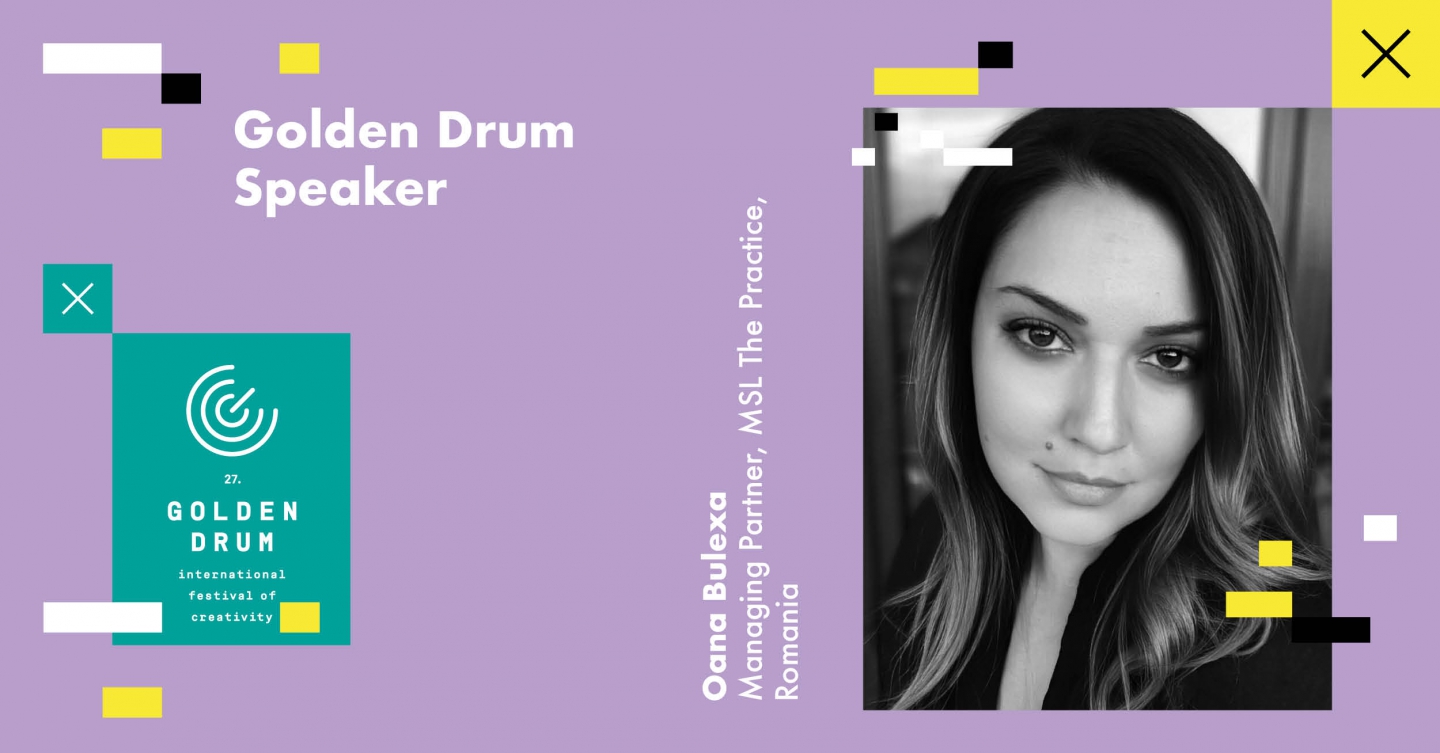 Golden Drum once again partners up with MSL for PR Support
MSL Group, global public relations firm focused on building influence to deliver meaningful impact on business and the world, is once again the official festivals PR partner. MSL Group, will continue to carry out comprehensive communications activities and connect with local creative communities.