Announcing the One-Channel Jury
The ONE-CHANNEL section focuses on specific works that only employ one method of reaching the market to convey and communicate their message. The creative application of one-channel communication, as well as its advantages and effectiveness, should be shown in the entries in this section. This section honors unique works that are presented over a single communication channel only in respect to the Omni-Channel Drum.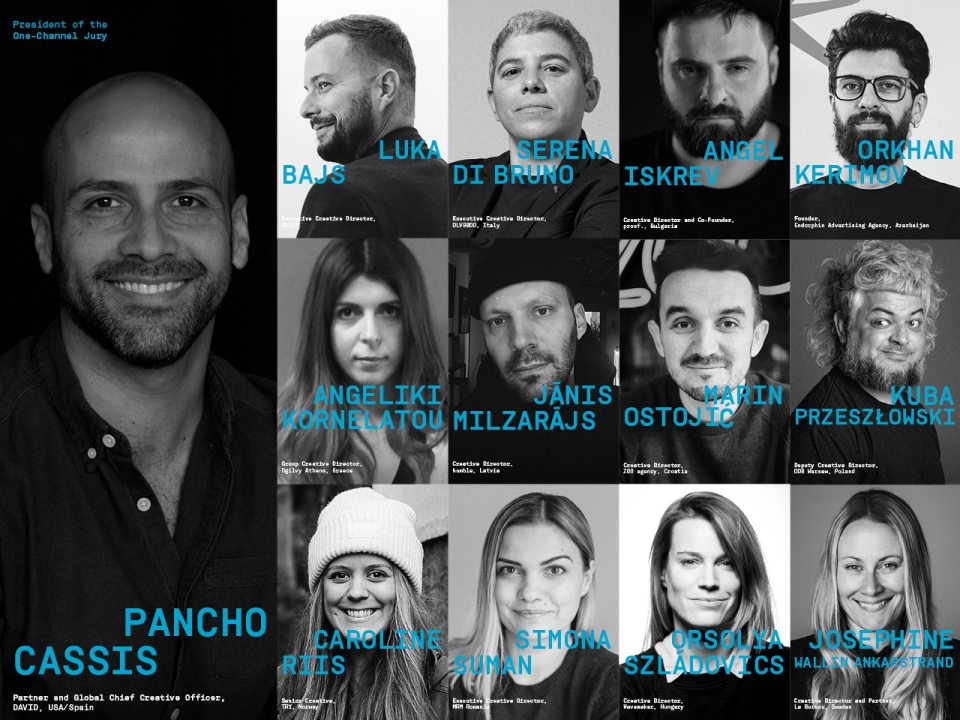 We present to you the One-Channel Jury. Presiding the jury is Pancho Cassis, Partner and Global Chief Creative Officer, DAVID, USA/Spain.

Joining Pacncho in evaluating individual works are 12 jury members:
"It is an enormous privilege to lead the One-Channel Jury this year at the Golden Drum especially on the dates of the festival because they are perfect for seeing everything that has happened during the year and I'm sure we are going to learn a lot and, also, reward the work that really stood out in 2023, " happily stated Pancho Cassis, Partner, and Global Chief Creative Officer, DAVID, USA/Spain, the president of One-Channel Jury.

DON'T FORGET:
7 more days until the Golden Drum Competition opens!